When we are engrossed in our pain we cannot observe the power through the chaos.
To remove ourselves from this confusion and doubt we must make conscious the unconscious. It lays foundations towards being the best version of ourselves. Our perspectives, belief systems and understanding of ourselves set the tone for the types of lives we lead. This online program is simple, it opens our minds to the possibility of living abundantly, authentically, courageously, openly and freely. Here, abundance is defined by 'access' – access to peak states of being, the most empowered states of ourselves and beyond.
do you want more from life?
From Chaos To Clarity – A Journey Towards Peak Consciousness is an opportunity for you to take your life from where it is and journey your life to a place that truly aligns with who you wish to be.
Are there times in your life you doubt yourself, or perhaps are unsure of who you are, where you are going, or even where you feel you 'should' go?
Do you question your actions, your life's path, the integral choices you make that ultimately lead to shaping who you are? Do you feel you need and want more from life – that you can give more to life and gain more from life, but lack the tools and structure to live that truth?
Do you at times struggle with making decisions that are conducive to how you wish to project yourself to the world and are you finding that your relationships and friendships are not quite on point or that you simply are attracting and drawing in to your life misaligned intentions?
Life needn't be redundant, negative or misaligned all of the time. When we seek to learn, to grow and to expand and then take action in these areas we are making a very loud statement to the quality of our lives!
Often when we experience chaos, it can actually be a productive experience, for it is feedback in to our lives of where we have potential and capacity to go. The chaos or disharmony we experience often allows us insight in to our circumstances and it is through this chaos that we are faced with two choices –
Grow, pursue new knowledge, enact new wisdom, redefine ourselves, seek and continuing seeking OR
Stagnate, depress your potential and remain in disconnect, disharmony and confusion
The first choice is always preferable, for when we make this choice we are screaming to our super conscious – YES I AM WORTHY! And this is an empowered state to step in to.
This program connects us to our true selves. The combination of wisdom based information and exercises provide us with exceptional tools for growth, transformation and realisation. These exercises change our habits, align and evolve our behaviours and allow us to connect deeper to our actions.
---
in this program you will learn
We learn to pay deep attention to who we are
Connect to and act on your dreams
Breakthrough limiting belief systems
Engage in deep gratitude
Description in checklist format
Learn to confront, face and leverage your fears to better your life and the life of others
Develop emotional coping strategies to assist you with challenge faced in life
Step in to your courage
Develop a resilient & adaptive mindset
Gain advantageous perspectives on and in life
Expand your consciousness and awareness of self and your environment
Remove obstructive clutter from your life – gain clarity in direction
---
Those seeking clarity in life
Those seeking greater connection to self
Those willing to assume and take responsibility for their lives
Those willing to make 'tough' decisions
Those who want more from life
Those who believe life is valuable
Those who enjoy exploring on their own and in privacy at their own pace
Those who do not wish to settle for an average or mediocre life
Those who want to enrich, improve and enhance their relationships
Those who wish to love themselves deeper
Those who wish to live in and on purpose
Those who wish to act with intention and integrity
Those who wish to be of service
Those who wish to experience the fullness of life
Those wanting to begin to understand all areas of life
Those wishing to know what is most important to them (values
---
Those not willing to commit to their growth
Those not prepared to step in to the courage
Those who make excuses for life
Those not willing to face fears
Those who do not wish to change their lives
Those who feel completely satisfied in their lives and relationships
Those who do not wish to grow
Those who wish to play small
Your Instructor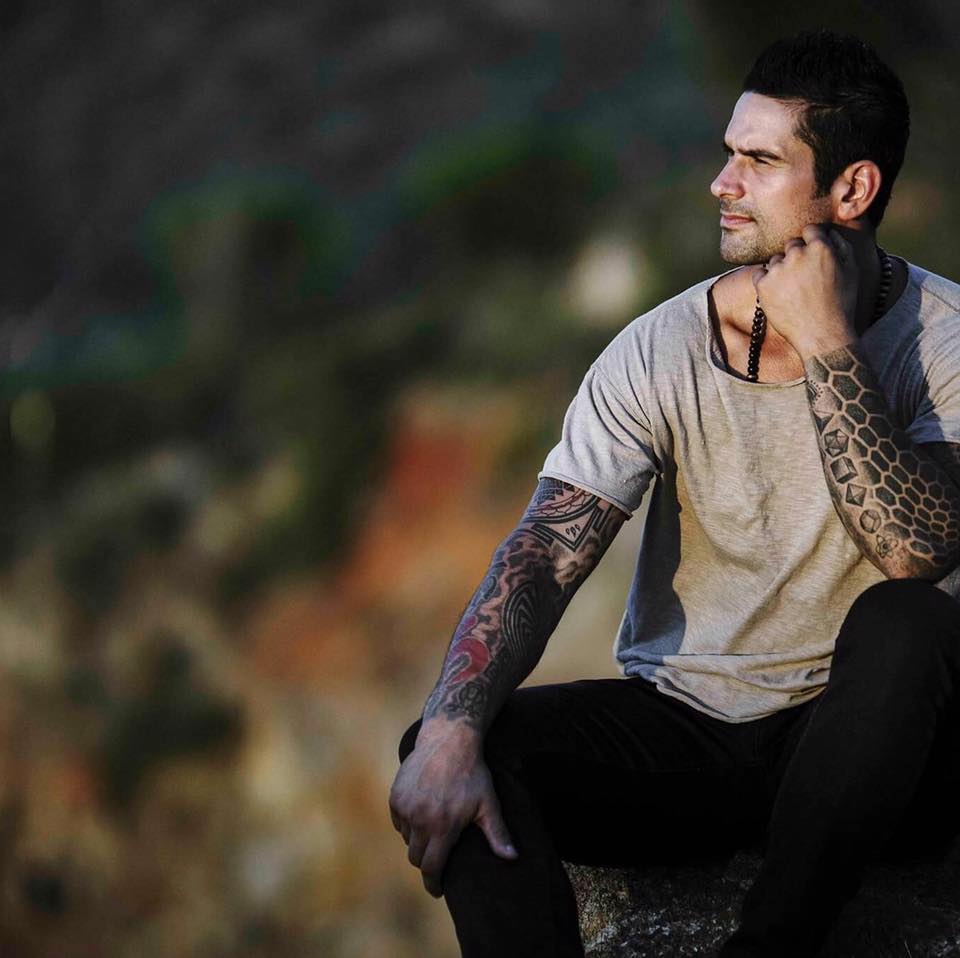 Stef is a Holistic Performance Specialist. He has been directly involved with training, mentoring and coaching elite soldiers, professional athletes, Olympic gold medallist's, fighters, business leaders and executives – all through specialised processes of sovereign leadership; mindset principles; mastery of self techniques and; mindful empowerment.
"We experience chaos in our minds, in our hearts, so that we can know truly, deeply clarity of being. from passivity stems action. we can only take action once we have remained still and silent enough to know our own chaos, to own our shadow self. it is here in this embracing of all that we are, that we cease to be fragmented and begin to live in wholeness."
Course Curriculum
Welcome
Available in days
days after you enroll
Knowing Self
Available in days
days after you enroll
Expressing Self
Available in days
days after you enroll
Frequently Asked Questions
When does the course start and finish?
The course starts now and never ends! It is a completely self-paced online course - you decide when you start and when you finish.
How long do I have access to the course?
How does lifetime access sound? After enrolling, you have unlimited access to this course for as long as you like - across any and all devices you own.
What if I am unhappy with the course?
We would never want you to be unhappy! If you are unsatisfied with your purchase, contact us in the first 30 days and we will give you a full refund.
What can I expect from the program?
Expect to go deep within self, to explore areas of your life you were previously unfamiliar with and be prepared to learn a great deal about yourself and your inner world (beliefs, pain points, thought paradigms, shadow self, purpose, values and so much more).
How long will this course take to complete?
That is entirely up to you. With life time access you will have all the 'time' you require. However, you also need time to assimilate and absorb the teachings and growth that comes with learning new information. Allow 3-6 months. This course is information and exercise/life tools rich.
Will this course be challenging?
If you pay attention, invest your self in the course it may challenge you. If you are open to growth and observing reality differently, the course may challenge your preconceived notions of what is 'right and wrong. Remember, challenge is healthy.
If you need advice how can I reach you?
The course is designed to be a self-directed. However, there is and will be a private Facebook group that you will exclusively be a part of and every week we will run a live feed where course participants will have an opportunity to ask questions and comment. This is a value added bonus included as part of your course aimed to assist you on your journey and connect you with a like minded community!
What makes this course unique and why is it priced so affordably?
Its content, its structure, its detail and its depth and richness of information. There is a great deal of information in this course and what makes it unique is its holistic approach, taking in to account all areas of life. You will notice and feel evolution across all areas of your life, not just one. I want to make this course as affordable as possible. I want as many people to access the richness, depth and life this course can provide so many of us. The principles and the information here is diverse, broad, deep and has a great capacity to impact our lives meaningfully. Access is key!